4br INVESTOR SPECIAL - TOWNHOME ON ERDMAN AVE, BALTIMORE 21213 ASKNG $65k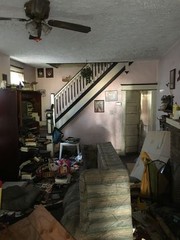 Location:
Baltimore, MD
4 br/2.5 baths, 1558 sqft
- It needs rehab. Great investment home for the price. After renovation value $130-150k. Fix and flip or hold.
Asking $65k

Big and Small Properties, LLC is a Maryland based Real Estate Investment Company. We specialize in wholesaling, flipping, renting, and lease optioning real estate properties. We buy houses for cash creating a quick turn around. We also partner with other investors to buy distressed, as-is single-family homes, large and small multifamily properties, commercial properties and mobile homes.
Erdman Avenue
Baltimore, MD 21213
View Map
Agent Name:
Mary R. Johnson
Price: $65,000
Bedrooms: 4
Bathrooms: 2
Square Feet: 1,558